Minimal Bubble Shooter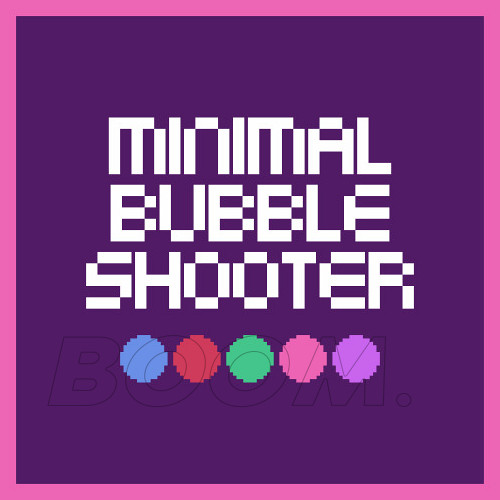 LAUNCH GAME
Minimal Bubble Shooter - Ready, Aim, Pop!
Ready for a blast? The free casual game Minimal bubble shooter is here to provide you with the ultimate bubble shooting experience! Enjoy the classic arcade game in its minimalist form, with fewer complexities and more challenges.
Shoot your way to the top with intuitive controls and easy-to-understand mechanics. Conquer the scoreboard and become the ultimate bubble shooter champion!
Game Controls
The controls are extremely easy to learn. To shoot on a smartphone, all you need to do is click at the place you want the bubble to be shot. On a PC, just use the mouse and click on the place you want the bubble to be shot.
How to play - Minimal Bubble Shooter
It's the same classic gameplay. Aim and shoot the bubbles to pop them. To pop, you must match at least 3 similar colored bubbles. The upper bubbles will come down over time, and if they reach the bottom line, the game will be over. So try to pop them before they reach you!