Magic World Bubble Shooter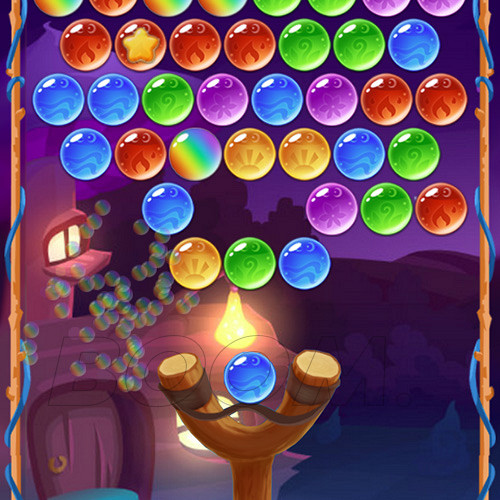 LAUNCH GAME
Magic World Bubble Shooter
Are you ready to pop a lot of beautiful magic bubbles?
In this magical world we meet bubbles in all beautiful colors and there are also rainbow bubbles. Try to hit the special bubbles with a little star inside, these give you a bonus and make the game extra fun. Break the magic snake gun to shoot your bubbles off and try to get at least 3 bubbles to sit together in the same colour, if you succeed then these bubbles will burst and you will get points. If you're really good you can play strategically so that even bigger bubble clusters gather and a lavish bonus is triggered :)
Magic World Bubble Shooter is one of our favourite Bubble Shooter games!