Halloween Bubble Shooter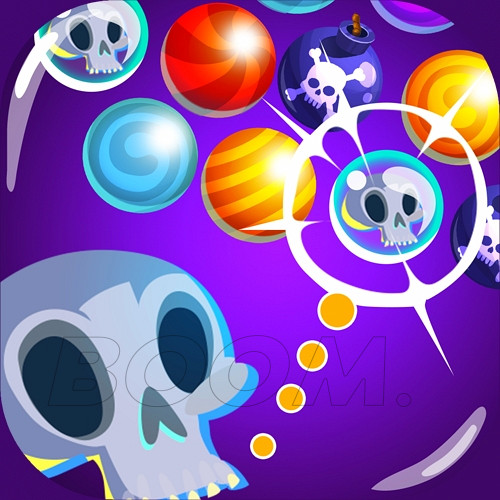 LAUNCH GAME
Halloween Bubble Shooter - "Halloween gone wrong"
In this classic Bubble Shooter free play, it was Halloween, and you were experimenting with some potions; you were trying to make magic bubbles with different powers, but something went wrong, and the experiment failed.
Now you have a ton of bubbles coming down at you, and you need to stop them, so what do you do? If you put three same bubbles together, they will get destroyed, so you make bubbles and shoot them at the bubbles to clear the way. Still, the problem is that you do not know which bubble will come out next, so you keep making them and shooting them at similar ones. But remember, you can only shoot one bubble at a time, and if a useless bubble is made, you will need to shoot it as well and wait until you hit more of the same bubble so that it clears.
There are different levels in this free online game, and with each increasing level. And the difficulty of playing will increase as well, their structure will change, and they will come down more and more quickly. You pass a level as you destroy all the bubbles coming at you; as you already know, it would not be that easy as these bubbles will multiply and will keep coming down at you.
But be careful while shooting the bubbles, as wrong combinations will only make your work more difficult. This game is loaded with interesting Halloween music and a festive theme to deliver you a satisfying gaming experience. Align your aim, find a way to destroy the bubbles, and if you fail to find a direct hit, then make them bounce along the edges and shoot sharply; happy shooting!