Rabbit Punch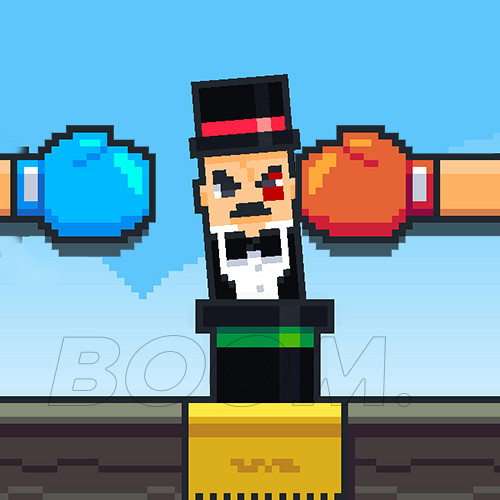 LAUNCH GAME
Rabbit Punch - Punch the funny bunny!
Rabbit Punch is a free to play online game where you must punch the rabbit that appears from a magical hat as many times as possible.
This game requires players to focus because you will have to hit the rabbit before your opponent. Its easy gameplay and colorful, cute and funny animations will keep you entertained for long hours. The best part of this game is that it has 2 player mode. So challenge your friends in this fun-packed punching game today!
Game Controls - Rabbit Punch
Rabbit Punch features simple controls. To punch the bunny, mobile gamers must tap on their screen. To punch from their direction, the player on the left must tap left, and the player on the right must tap on the right side of the screen. To do the same, PC gamers must use the left and right arrow keys.
In one player mode, you can also punch with the mouse.
How to play - Rabbit Punch
Your aim is to punch the rabbit before your opponent punches it and score the highest. This means you will have to be extremely quick with your hands. But you must also watch because a mister will also appear from the magical hat. If you hit him, you will receive negative points. Sometimes a long bunny will appear, and you must rapidly punch it to get all the points.