Rocket Balance Even Odd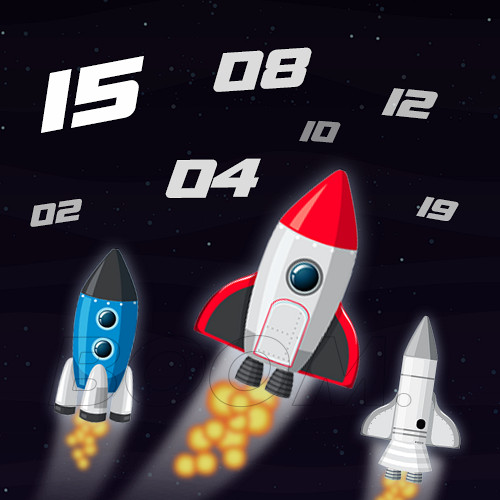 LAUNCH GAME
Rocket Balance Even Odd - Become the best rocket pilot ever!
Discover the exciting and challenging game experience of the free casual game Rocket Balance Even Odd.
Control your rocket and collect even or odd numbers to unlock the finish line. Enjoy the thrilling gameplay and tricky levels while you challenge yourself to beat every level. With simple & intuitive controls, you'll be playing all day long.
Game Controls
On a smartphone, you must use the touch controls that are given on the screen. In the bottom left corner, you will find the left and right steering controls and in the bottom right corner, you will find the acceleration control.
On a PC, use the arrow keys on your keyboard to play this game. Press the up arrow to accelerate and the left and right arrows to move.
How to play - Rocket Balance Even Odd
Your mission is to take your rocket to the finishing line while collecting the required numbers. You will be given the task of collecting odd or even numbers. Collect them all to blast and open the finishing line.
The most tricky part of this game is handling the rocket. You have to keep good coordination and be quick with your hands. On the left side of the screen, you will find the energy bar. If the energy finishes, the rocket will blast. You can collect energy to refill it.