Idle Burger Tycoon - Play Now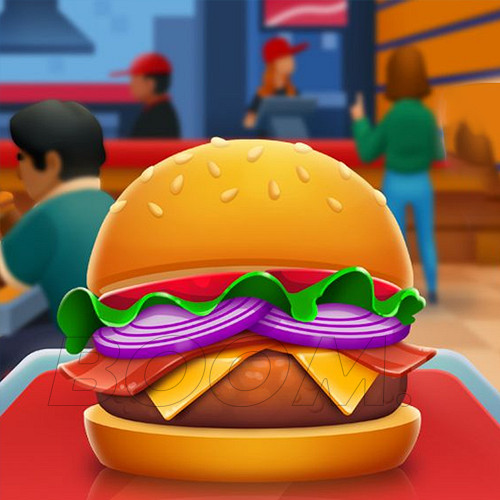 LAUNCH GAME
Idle Burger Tycoon - Build Your Burger Empire
Are you ready to become the ultimate burger tycoon? Introducing Idle Burger Tycoon, the free to play game that will have you chopping meat to make burgers and serving up delicious meals in no time! Step into the fast-paced world of burger making and earn the most money!
Game Controls
On a smartphone, when you are in the kitchen, press the button at the bottom side of the screen to chop the meat. To navigate the waiter, tap on the screen, hold then move. You can find the button to go to the kitchen in front of the ordering place. You can find the On a PC, use your mouse to do the same.
How to play - Idle Burger Tycoon
Your goal is to make burgers and serve as many customers as possible. First, You must hit the meat at the correct time to make the burgers. After making burgers switch to the restaurant and start serving your burgers. Stand in front of the green highlighted spot to collect the burgers. But you must be quick. If you make the customers wait for too long, they will leave.