Snake Attack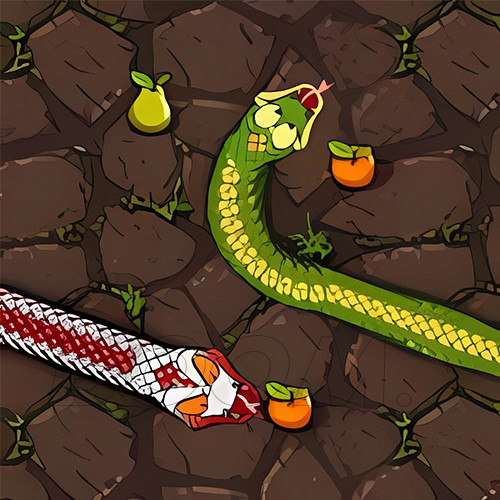 LAUNCH GAME
Snake Attack - Survive and become the longest snake ever!
Get ready for the fight of your life with Snake Attack! This thrilling game requires you to grow your snake as big as possible by eating delicious fruits, outsmarting other big snakes, and conquering your way to victory. Challenge yourself and rise to the top with Snake Attack!
Snake Attack Game Control
The controls are very easy. Smartphone users will see two buttons at the bottom corners of their screens. Use those buttons to navigate your snake in all directions. PC users must use their left and right arrow keys to navigate the snake.
How to play - Snake Attack
Your mission is to score the highest point and try to stay alive as other bug snakes will try to eat you. There will be many fruits scattered around the map. Eating them will give you points, and it will also make your snake bigger. The bigger snakes can eat portions of your body and, as a result, will lose points. Also, if a big snake bites your head, you will die. So you must avoid them at all costs!