Cannon Minimal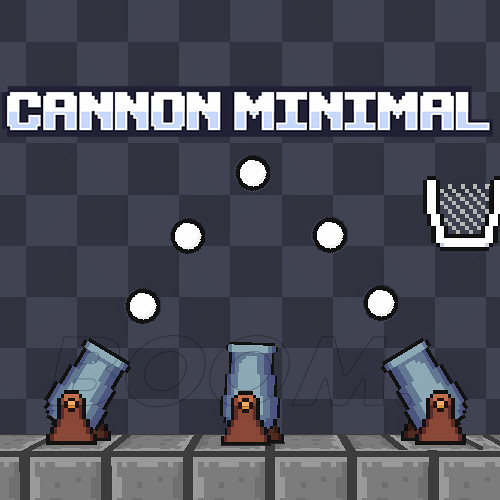 LAUNCH GAME
Cannon Minimal - Blast the canon, hit the goal!
Ready, aim, fire! Cannon Minimal is a free casual game, and it is the perfect way to test your aim and challenge your friends in a fun, minimalist game.
Perfect for both children and adults, you get to set the angle and power of your shot and see how far you can make the ball fly! Increase your accuracy and take on even tougher levels with Cannon Minimal's realistic physics engine. Get ready to blast your way to the top!
Game Controls
The controls are quite easy. On the phone, you can find the shooting button on the bottom right side of your screen, and the angle setting controls are on the bottom left side.
On a PC, You can use your mouse to click and play with the buttons that are given on the screen, or you can set the angle with the left and right arrow keys on your keyboard.
How to play - Cannon Minimal
Your goal is to shoot the cannonball and try to put it inside the cup. There will be walls and obstacles between the canon and the cup.
You must set the canon to the perfect angle and power so that it can reach its target. Click and hold the shoot button to set power. You can shoot the canon an unlimited amount of times.