Shooting Balls - Play Now at Explode Games | (2023 Release)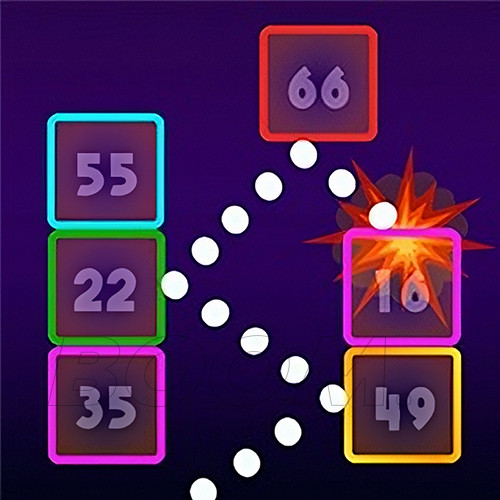 LAUNCH GAME
Shooting Balls - The ultimate Block shootong game!
Get ready for a classic gaming experience with Shooting Balls! This fast-paced arcade game is easy to play, also very exciting, and free to play.
Challenge yourself to stay alive for as long as possible by shooting the incoming blocks before they reach you. Upgrade your skills and show off your high scores to your friends! Stop waiting and start playing Shooting Balls now - it's the perfect way to pass time.
Game Controls
On a smartphone, tap on the screen, and an aiming line will appear. After setting your aim, just let go, and the ball will launch.
On a PC, play with your mouse. The navigating line will follow your mouse and left-click to shoot the ball.
How to play - Shooting Balls
Your mission is to hit the block and prevent them from getting to you. After each shot, you make the blocks come down one step.
The number of times you will need to hit a brick will be written on the blocks themselves. There will also be different power-ups. Increase your balls as much as you can to finish them quickly. But remember not to hit the skeletons. They will destroy the balls if you hit them.