Space Defender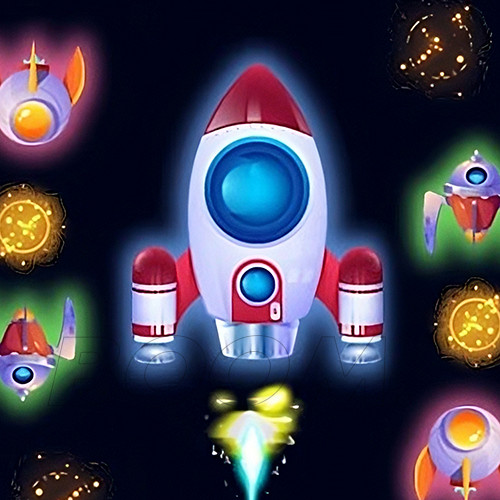 LAUNCH GAME
Space Defender - Protect the universe
Get ready for some shooting action with the free casual game Space Defender! You have been given the duty of defending the universe from enemies.
Ride on your spaceship and destroy enemy spaceships and meteors across the galaxies. With easy controls and fast-paced action, you will never get bored of this game. Try out Space Defender and become the savior of the skies!
Game Controls
Space Defender has easy and interactive controls. On a smartphone, all you have to do is touch your spaceship and drag it around to navigate it all through the screen. On a PC, You have to use your mouse. Left click and hold on your spaceship and drag it for navigation.
How to play - Space Defender
Your mission is to protect the space from enemies and meteors. Take control of your spaceship and shoot down the enemy before they shoot you down.
You will be given limited health, so you must dodge enemy attacks and protect yourself. You can also collect special upgrades to make your ship more powerful. Each time you hit an enemy, you will receive points. So shoot them down to score the highest.