Free Birds - Play Now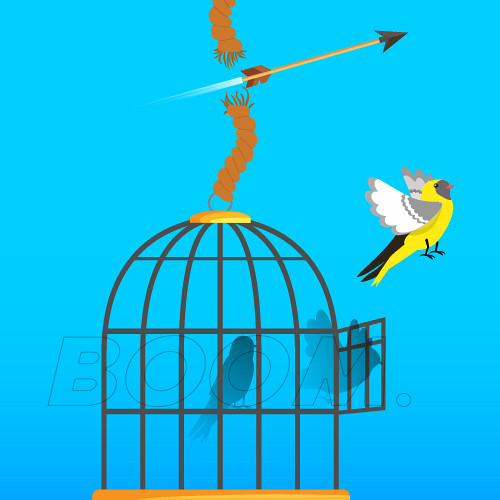 LAUNCH GAME
Free Birds - Break the cages and set the birds free
Get ready to experience the rush of setting majestic birds free. Free Birds is the free-to-play game that will have you shooting arrows and breaking cages to release these beautiful creatures.
With each level, the challenge increases as you practice and improve your skills and precision to become a master archer.
Game Controls
On a smartphone, tap hold, and drag behind the bow to set aim and power, then let go to shoot.
On a PC, use your mouse to play the game and do the same things.
How to play - Free Birds
Your mission is to set all the birds free by shooting arrows at the ropes, which will cause the cages to fall and break. Try different techniques and shoot the arrows in different power and directions to hit the ropes and set all of the birds free. But try not to miss, because if you miss, you will lose one of your life.