Cartoon Candy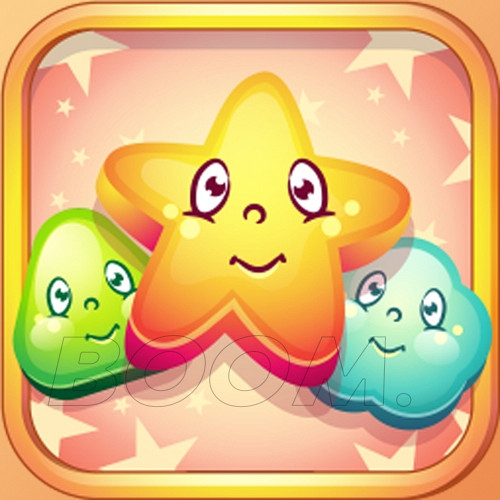 LAUNCH GAME
Cartoon Candy - "Stack the sweets!"
Cartoon Candy is a super fun tile-matching casual internet game. In the game, you need to make different combinations of the candies available, which will help you increase your score. This is an excellent pastime for old and young gamers; anybody can play this game and have fun.
Cartoon Candy is suitable for children as well, which makes it the preferred choice for parents. The basics and controls of the game are basic. There are no complicating variables like health and life, making the game hard for kids. However, the game enhances the creativity and critical thinking skills of children. They need to play the game and find the best combinations available.
The theme and colour code of the game is also very child-friendly. Anybody who plays the game will find it hard to put down, have fun!
How to play:
This game is easy to understand As you start the game, there will be an array of different candies in front of you. There will be 5 or 6 types of different candies in the grid. You will have to touch a candy, and then you have to drag your fingers across to the similar candies adjacent to it. In this manner, a chain will form the same candies together. A minimum of 3 candies is required to create a chain. When you leave the chain, the candies will shine and be removed from the screen, giving you points. And then the candies which are above them will take their place. And new candies will come on the screen from the top.
You need to make as many combos as you can. And remember, bigger combos will give you a higher score. A timer will be running at the bottom, and you will make the combos within that time. To maintain the simplicity of the game, lives or changes are not in the game.
The goal of the game:
The only goal of the game is to make as earn as many points as possible. The score in the game will depend on 2 things—the number and size of the combinations. As the size of the combination increases, you will get extra scores for the candies. To get more points, you can adopt 2 strategies. Either you can look closely for extended combos and then carefully form them. But this will take more time, but it will also give you bonus points.
Or you can adopt a different strategy; you can make a high number of small combos. You can quickly keep on selecting small, 3-candy combos. This will give you low points per combo, but the frequency will be high. Now go get some Candy!