Merge Blocks - Play Now at Explode Games | (2023 Release)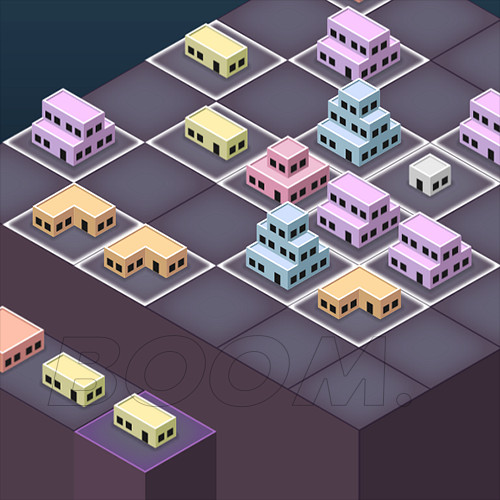 LAUNCH GAME
Merge Blocks - Evolve Your Blocks and Win!
Get ready to show your creativity and solve problems with Merge Blocks! The fun yet challenging game will have you hooked for hours.
Match and combine blocks of different shapes and sizes to create an evolved block that can help you progress in the game. You can endlessly challenge yourself on this unique block-merging journey.
Game Controls
The controls are extremely easy. On a smartphone, just tap on a block and then place it on an empty space by tapping again. On the bottom right corner of the screen, you will also find the demolition button.
On a PC, use your mouse to play the game the same way.
How to play - Merge Blocks
Your goal is to merge the blocks together and make a new block. You have to combine three or more blocks together to make a new one, and they all must be side by side, either vertically or horizontally.
You can make up to 10 different types of blocks. There is a demolition button that you can use to demolish blocks to make more space. The game will end if you run out of space to put blocks.