Charlotte Valley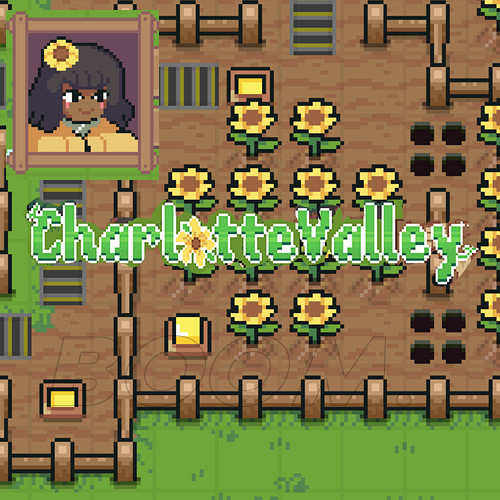 LAUNCH GAME
Charlotte Valley - Pick all the flowers from the puzzling valley
Join Charlotte on an adventure as she takes you on her quest to pick all the sunflowers from her farm. With its vibrant visuals, captivating music, and challenging levels, Charlotte Valley will keep you entertained for hours, and the game is also completely free to play!
Experience the puzzling thrill of clearing each level as you help Charlotte's Valley grow.
Game Controls
Charlotte Valley has straightforward controls. On mobile, you will have to use the touch controls that are given in the bottom left corner of your screen. Tap them to navigate Charlotte. You can also find the restart and main menu buttons in the top right corner of your screen.
On a PC, use the W A S D buttons of your keyboard to move Charlotte.
How to play - Charlotte Valley
Your objective is to help Charlotte pick all the flowers while going through the puzzling valley. In the early stages, you will find holes in the ground, and if you pass them, spikes will appear, and you will be unable to cross that path again.
As you advance to the upper levels, you will get more interesting obstacles to use and make your way. So carefully make your move, or you might get stuck. After picking all the flowers, head towards the magical door to go to the next level.