Sling Tomb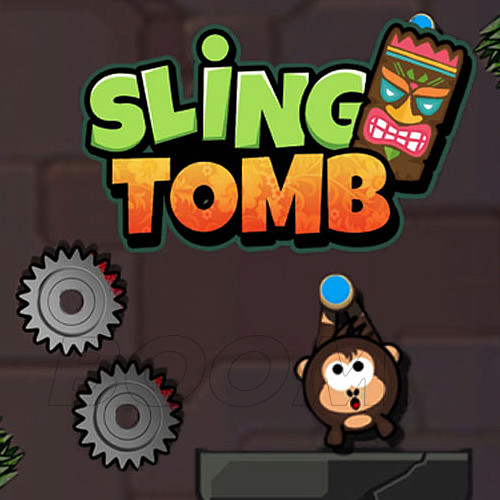 LAUNCH GAME
Sling Tomb - Help the monkey escape the tomb!
Get ready for a wild ride! Sling Tomb is a free-to-play casual game where you launch the monkey through obstacles to escape the rising water and the top! Put your skills to the test and challenge yourself with this ultimate slingshot game.
With colorful graphics and thrilling gameplay, it's sure to have you coming back for more!
Game Controls
On a smartphone, tap and drag the monkey down to set aim and power. Then let go to launch the monkey. On a PC, use your mouse to click and drag the monkey down and then let go to launch.
How to play - Sling Tomb
Your mission is to help the monkey reach the top. You have to slingshot and launch him. The monkey will hang on the blue dots, so you must aim for them. You can hold on to the red dots but only for a short time.
Water will rise from the bottom, and if you touch it, the game will be over. So you also have to be quick. Dodge the deadly obstacles and collect points and try to reach all the way to the top.