Fall Beans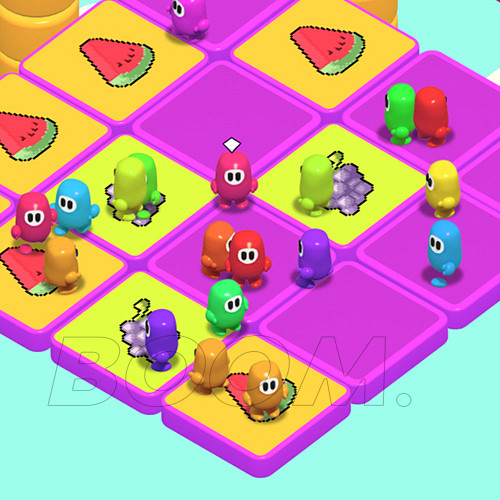 LAUNCH GAME
Fall Beans - "Stick till the end"
Fall beans is a new and exciting game available in the casual category. This game is based on the famous arcade "Fall Guys." This is a survival-based game where you start with many other opponents. Players will get eliminated as you play the game, and lesser and lesser players will survive in the proceeding levels. In this game, there are several online puzzles and obstacles, and the player will have to complete them to survive.
This is a very child-friendly game, and there are no such elements or objects which might be inappropriate for young players. The theme of the game is very colourful and smooth. The players are different Jelly beans, and the obstacles look like plastic toys. All these elements add up, giving the player a unique experience.
This game Is different from any other casual game the player would have played. The player feels as if he has entered into a world of toys. In that world, his opponents are Jelly beans, and his obstacles are rubber bumpers and water cranes. So get this game right now, and enter the world of toys. The music and sounds of this game are an essential part of the gaming experience; it is perfectly synced with the game theme, and you will love everything about this game.
How to Play
In this game, you control a jellybean. The unique thing about this game is even after such a high number of puzzles and elements, there are still no controls other than the player's movement. You can only control the player's direction and nothing else. All the other obstacles, like moving bumpers, breakers, moving doors, and closing doors are automated. And you will complete the game just by moving the player. The whole game is divided into different small parts. This game has wild runs, falling platforms, puzzle mazes, moving roads, and whatnot. Once you start playing this game, you will not be able to stop for hours!
The goal of the Game
As this is a survival game, the only goal is to survive till the level. This game will run until a specific number of players are eliminated at each level. You will try not to be those players. You need to remain in the game for as long as possible. You are removed from the game as you are eliminated, and you can start a new game. The game has no unnecessary complications, and you will have a perfect arcade experience. Have a great time playing!