Fruit Snake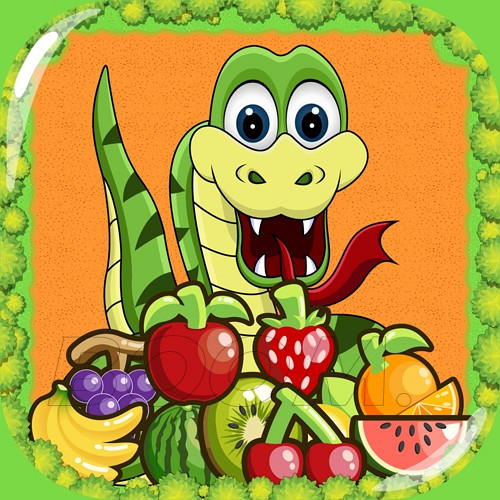 LAUNCH GAME
Fruit Snake - "Get those fruits"
Do you remember the classic snake casual game on feature phones? Well, that snake just became cooler. Now he not only moves left or right but can take smooth turns and can revolve around if he needs to, so if you want to win in this game, you also need to become cool like him.
This is a loaded version of The Snake, where you control a snake that eats different fruits, and as he keeps eating, his tail also keeps growing longer. You can eat a variety of fruits like apples, bananas, watermelons, and cherries. Your growing tail would be an issue for you as it will make it difficult for you to move around the map and keep coming your way. And if you run over it by mistake, then it will hurt you, and you will lose a life; you will have a total of three lives for each different game.
The other twist in the game is the timer, which keeps running while you play, and if that timer runs out, you automatically lose; there is no point in counting your lives. But as you eat the fruits, you get extra time, and the game keeps running.
So the point of the game is to eat the fruits to keep the timer running. And be careful with that long tail of yours. You would love this game because of its simplicity and casualty; there are no complex controls or unnecessary buttons. Ask your parents and siblings to play this with you; the best thing about this game is that everybody can play it. It is a straightforward game just for your fun; keep playing and practicing till you make a high score!