Cat Room Blast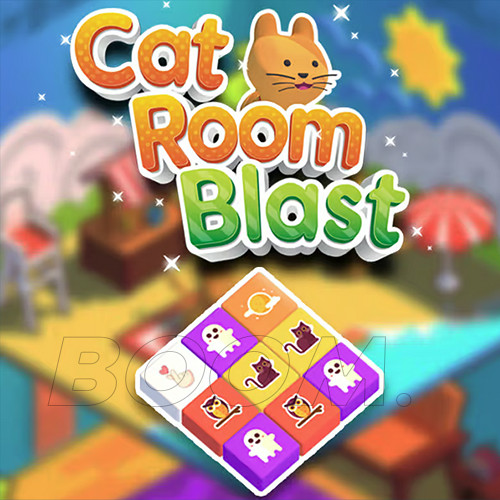 LAUNCH GAME
Cat Room Blast - Make your pet's dream house
Are you looking for a fun and exciting way to keep your cat entertained? Look no further than Cat Room Blast!
In this free-to-play casual game, you have to decorate your cat's dream house by playing block-matching puzzle game and collecting points. With different levels, Cat Room Blast is sure to keep you engaged and happy. So what are you waiting for? Become the architect of your pet's dream house today!
Game Controls
On a smartphone, tap the bottom left button to buy items for the house. And the bottom left button will take you to the puzzle game. To play the game, tap on a block and then tap on another block that is matching with the previous one.
On a PC, you must use your mouse to do all the same things.
How to play - Cat Room Blast
Your main goal is to play the puzzle game to earn points, and with those points, you can buy decorative items for your pet's house. Once you're done decorating, you can buy new floors and decorate them too.
In the puzzle game, you need to match 3 blocks with the same symbol to remove them. You can keep matching until no block is left. You can also unlock new animal pets by leveling up.