Enemy Strike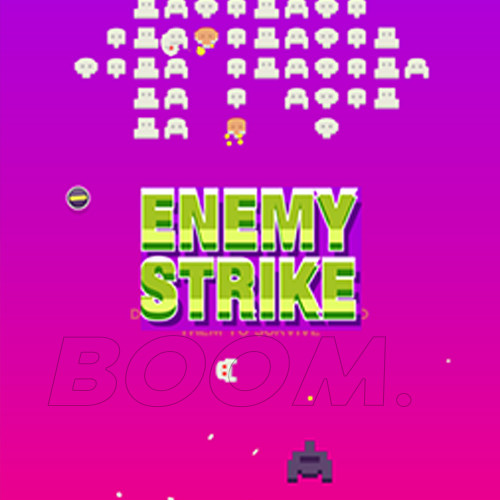 LAUNCH GAME
Enemy Strike - Shoot down the enemies while saving your fighter jet
Enemy Strike has arrived! In this free to play online game, take control of your fighter jet and shoot down the enemies, dodge their falling bodies, and emerge victorious. With its simple yet colorful graphics, intense action, and great gameplay, Enemy Strike will keep you entertained for hours. So start playing this classic style game today and become a master of it!
Game Controls
Enemy Strike has very easy controls. Smartphone users will have to tap and drag left and right on their screen to control the fighter jet. PC people have to use their mouse to click and drag to navigate the jet.
How to play - Enemy Strike
Your main goal is to shoot down all the enemies while evading their bodies as they fall down. Sometimes their bodies will also bounce up from the platform below, so also watch out for that. There will also be some random power-ups that will modify your jet. For instance, you can get rapid or bushfire mode or a big exploding, etc. You will have a health limit, so if you take too much damage from the enemies, you will die. So make sure to play smart and stay alive.