Totally Wild West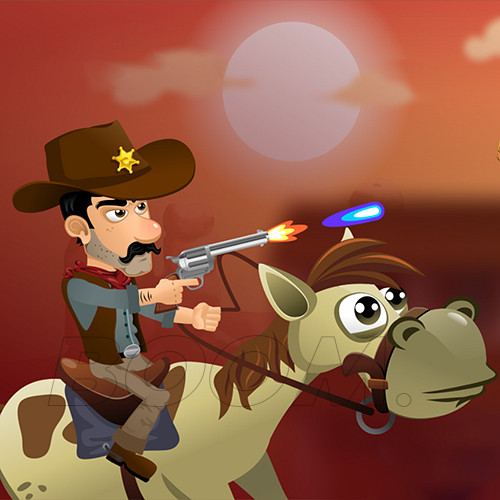 LAUNCH GAME
Totally Wild West - Saddle Up & Shoot!
Saddle up and draw your guns! Get ready to embark on an action-packed, wild west adventure with Totally Wild West. Experience the thrill of shooting enemies while running and jumping on your horse and become a master of the Wild West!
Challenge yourself with more levels and missions, becoming the hero of your own story. Get ready to have fun and show off your skills in this wild, wildly entertaining game!
Game Controls
Totally Wild West has easy and interactive controls. On a smartphone, you have to use the touch controls. On the left side of the screen, you will find the jumping and crouching controls, and on the bottom right side of the screen, you will find the shooting control.
On a PC, you have to use your keyboard to play. Use the "space bar" to shoot, "up arrow" to jump, and "down arrow" to crouch.
How to play - Totally Wild West
Your mission is to shoot down enemies and collect the bounty. At the start of the game, you will begin by riding a horse and shooting enemies at the same time. After a certain distance, you will leave the horse and shoot enemies while running on your feet. You have to jump and crouch to dodge enemy bullets. You can also use a double jump to avoid snakes or get over obstacles.