Charge Everything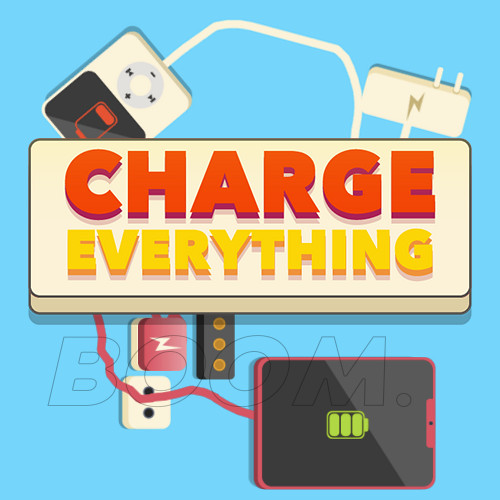 LAUNCH GAME
Charge Everything - Battery Full!
Charge Everything is an interesting online game in which you need to connect all the electrical equipment, such as phones, tablets, music players, and cars, in the sockets bypassing obstacles. You must also go through impenetrable walls and use windmills to pass the levels. When you connect a charger to the socket, it makes a very satisfying clicking noise. There are 45 different levels that you can play. Charge Everything is free to play and is available on every popular browser.
Game controls
Charge Everything has one-touch gameplay. This means you have to use one of your fingers to touch and hold and the touchscreen to move the chargers around. You must use your mouse to do the same on a PC.
How to play - Charge Everything
The game is straightforward to play. Your main goal will be to charge all the devices given. You must bypass obstacles and take your charging brick to the socket to get to the next level.