Draw Parking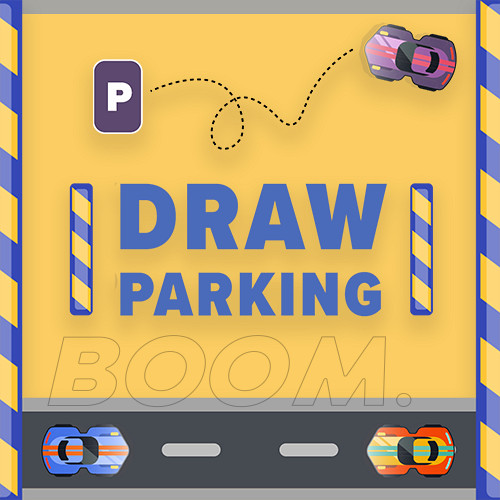 LAUNCH GAME
Draw Parking - Park the cars
Draw Parking is an engaging and entertaining online game that requires players to draw lines and park their cars in the appropriate spaces. It takes the classic doodling game and gives it a new twist. Draw Parking has 30 levels that you can unlock by playing. The game is free and playable on any browser.
Game Controls
Draw Parking is a game that can be played on both smartphones and desktop PCs. On a smartphone, draw the lines with your finger. On a computer, draw the lines using the mouse.
How to play - Draw Parking
The objective is not complicated. All you need to do is draw the lines and take the cars to their right parking zones while also collecting the stars. You can identify the right parking spot by matching its color with the car. However, you must be very careful to avoid a collision with two or more cars at the same time. There will also be obstacles, so watch out for them also.