Play Dummies World Cup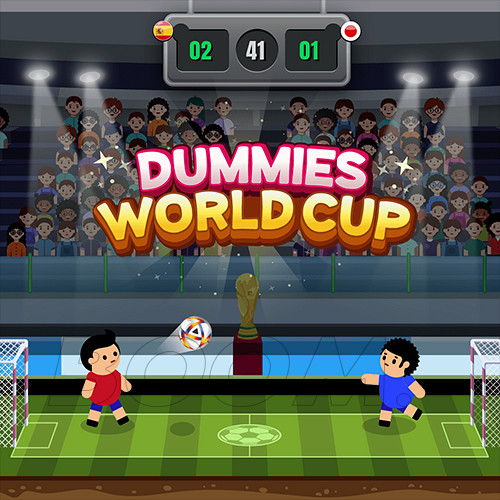 LAUNCH GAME
Dummies World Cup - Unleash your inner football genius
Get ready for the ultimate showdown on the pitch with the free football game Dummies World Cup! Take control of the dummy and engage in an exhilarating 1v1 football match against another dummy. Whether you're a seasoned football enthusiast or just looking for some fun competition, this game is sure to provide hours of entertainment.
Game Controls
On a smartphone, swipe on your screen to control the dummy. On a PC, use your mouse to play this game. Right-click and hold, then flick to move the dummy.
How to play - Dummies World Cup
Play a 1v1 game of football with dummies. Select your favorite country and play the ultimate football tournament. Win all games and reach the finals to meet your rival. Score the most goals before time runs out!