Kittygram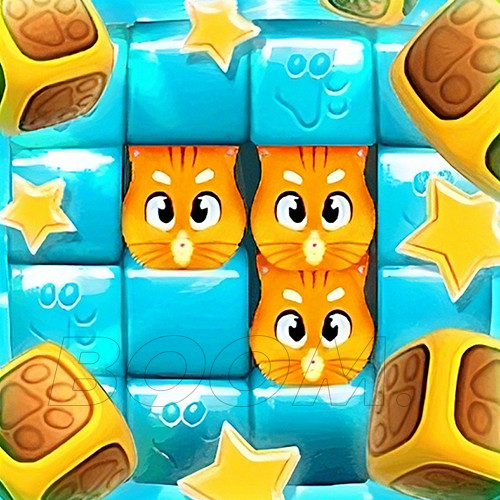 LAUNCH GAME
Kittygram - The purr-fect puzzle game!
Get ready for some adorable fun with Kittygram! This free-to-play cute kitten puzzle game will have you mesmerized for hours as you drag the blocks of kittens into the grid and fill the empty spaces.
Enjoy this unique, challenging, and immensely satisfying game, with plenty of levels to work your way up! Kittygram is perfect for entertainment and a mental challenge. So get your paws on it today!
Game Controls
The controls are very simple. On a smartphone, just touch and drag the blocks that are below and put them in the empty spaces on the grid.
On a PC, use your mouse to click and drag the blocks and put them in the grid. On the top right corner of your screen, you can also find a hints and settings button.
How to play - Kittygram
Your goal is to fill all the empty spaces with the right bocks. You can arrange or rearrange them however you want.
You can choose from a 3x3 and all the way up to a 10x10 grid system. For each grid system, there will be many individual levels that will challenge your mind.