Skateboard Challenge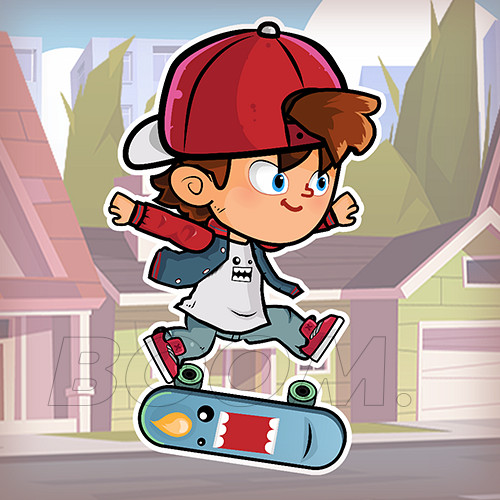 LAUNCH GAME
Skateboard Challenge - Skate to Victory!
Get ready to experience skateboarding like never before! With the free casual game Skateboard Challenge, you can jump, flip and show off your skateboarding skills.
Feel the rush of navigating through obstacles while performing tricks with smooth and precise controls. Reach the finish line in record time and show your friends who's the best skateboarder out there!
Game Controls
On a smartphone, you have to use the screen controls. In the bottom right corner, you will find the kickflip, indie grab, ollie, and heelflip buttons. In the bottom left corner, you will find the grind, nosegrind, and noseslide buttons.
On a PC, you will have to use the keyboard to play the game. Press "Z" to kickflip, "C" to heelflip, "X" to indy flip, "space bar" to ollie. And use the arrow keys for the rail skills.
How to play - Skateboard Challenge
Your challenge is to get to the stop sign, and on your way, you must jump over cones, slide on rails, and do cool tricks. You will also have to collect alphabets to complete the words. Collect coins to unlock new characters and do tricks to get bonuses.