Tiny Crash Fighters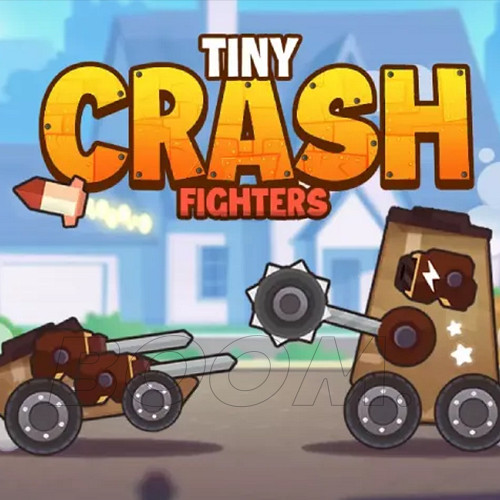 LAUNCH GAME
Tiny Crash Fighters - Create the ultimate Fighter and destroy them all!
Get ready for the most epic bot battle game online ever! In Tiny Crash Fighters, you have to create and customize your own fighter bot and make them fight against other bots.
You can unlock pick between cool and deadly weapons line chainsaws, drills, missiles, and machine guns, etc. This game is not only fun, but it is also jam-packed with action. Create the most deadly fighter bot and dominate them all!
Game Controls
The fighters will operate automatically. All you have to do is customize it. If you're a mobile gamer, you have to tap on the arrow button to browse between different shapes of the bot. Click and drag the weapons on the top of the tires from the bottom and put them on your bot. And if you're a PC gamer, you can play using your mouse to browse between the shapes or load the bot with weapons.
How to play - Tiny Crash Fighters
Your objective is to create the ultimate fighter bot that no other bots can destroy. Customize your bot with different shapes of the body and different size tires, and pick from various amounts of cool weapons.
Different weapons have different damage levels. You have to unlock the weapons and the tires by using gold, and you can earn the gold by winning battles.
There are two battle modes that you can play. You can play "quick fight" and test your bot against the CPU, or you could play "versus" to play with other players.
In battle, the bots will fight on their own. If somehow they get stuck, two giant spinning blades will come from the side and destroy the first fighter it touches. The shape and size of the tires really matter in this game, so choose them carefully.