Stick Battle - Play Now at Explode Games | (2023 Release)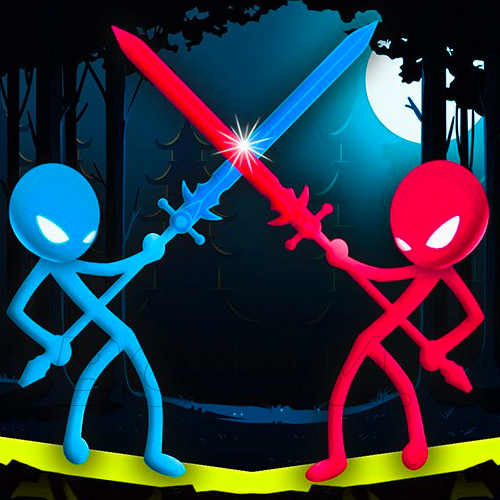 LAUNCH GAME
Stick Battle - The Ultimate 1v1 stick battle!
Ready to battle? Get your fingers ready and join in the action with the free game Stick Battle! Enjoy hours of fun battling against your friends or challenge yourself as a single player.
Show off your controlling and fighting skills and beat your opponent and become the best stick fighter!
Game Controls
On a smartphone, the players must use the arrow button that will be given on the screen.
On a PC, the first player must use the "A" and "D" keys, and the second player must use the left and right arrow keys to play the game.
How to play - Stick Battle
You can play this game single-player or double-player. Players must use their weapons to damage each other. If one is able to hit another in the head, then it will be an instant kill. There will be a total of 5 rounds. The player with the most round won will win the game.