Balloons Creator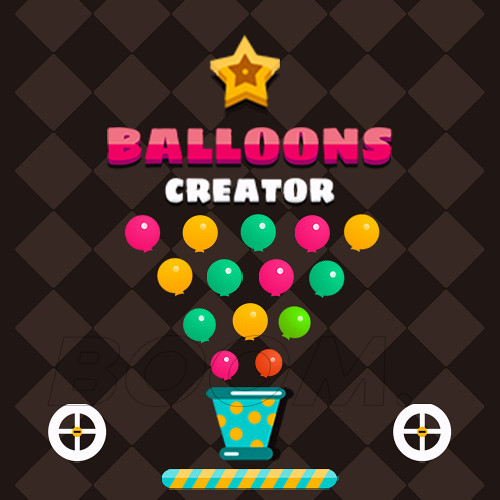 LAUNCH GAME
Balloons Creator - Dont let the Balloons FALL
Balloons Creator - Balloons are colorful, fun, and bouncy. In this fun, free online casual game, you have to create balloons from a magic bin and fill the required area. This game is a great time killer. The game is easy to play, and when the balloons pop up, it sounds and feels very satisfying. This is a game that you will surely enjoy. Balloons Creator has 30 levels, and you can play them using any browser.
Game Controls
You can play Balloons Creator on both mobile and PC. If you are using a mobile device to play the game, you can make the balloons appear by tapping on the screen. When using a personal computer, you can generate the balloons by clicking the mouse.
How to play - Balloons Creator
The gameplay is very easy. Just tap your screen to create the balloons. You have to fill the structures with balloons. There will be 3 stars that you can also count as your life. If the balloons overflow and one of them falls, you will lose a life.