Burger Time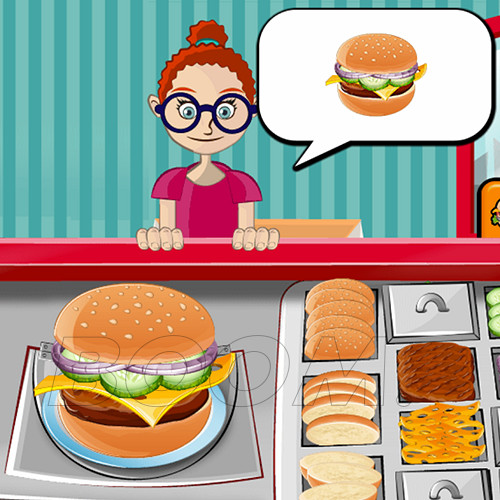 LAUNCH GAME
Burger Time - Make it fast, make it tasty
Get your spatulas ready - Burger Time is here! This free-to-play, fast-paced, and fun cooking game will test your skills as you create delicious burgers for customers before the time runs out.
With a variety of ingredients to choose from, you can make exactly what each customer wants. Challenge yourself and see how long you can keep up with the orders in Burger Time.
Game Controls
On a smartphone, tap on the ingredients in the right order to make a burger. On a PC, pick and create the burger by using your mouse. Above the ingredients, you will find the serving button and the trash button.
How to play - Burger Time
Your mission is to make burgers just like your customer wants them. You will be given a picture, and you must make the burger according to that picture.
If you take too long or make the wrong burger, the customers will go away, giving you negative points. If you fail several times, the level will end. You can unlock more variants of burgers by playing the game.