Ultra Pixel Burgeria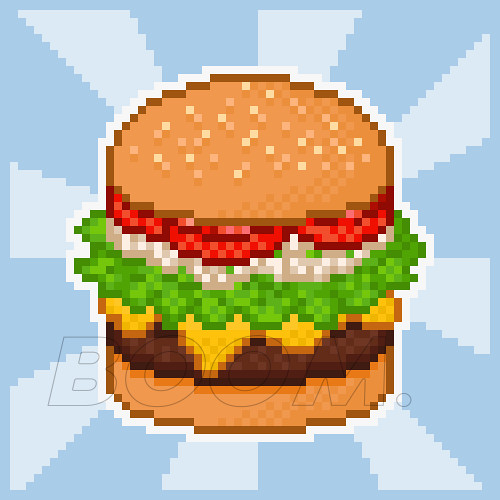 LAUNCH GAME
Ultra Pixel Burgeria - Cook it fast, Cook it fresh!
Are you ready to test your skills as a burger chef? Ultra Pixel Burgeria is the perfect free game for you! With an exciting and unique storyline, you'll have to manage orders, cook from scratch, and serve customers before time runs out.
Enjoy the challenge of assembling burgers from ingredients while keeping everyone happy! Get your spatula ready, and let the cooking begin!
Game Controls
On a smartphone, you must use your touch screen to interact with the items and objects game.
On a PC, you must use your mouse and the arrow keys on your keyboard to interact with the game.
How to play - Ultra Pixel Burgeria
Your ultimate goal is to prepare your customer's orders before time runs out. To look around, tap/click on the sides of the screen or use the left and right arrow keys of your keyboard.
You have to make bread and the patty. Slice the bread and mince the meat by tapping on them rapidly. On the right side of the screen, you will find the serving tray and beverage dispenser, and on the left side, you will find the stove and grill for cooking.
Watch your customer's order carefully and when the order is complete, click on it and then ring the bell. Complete all the orders before the time runs out!