Crossy Chicken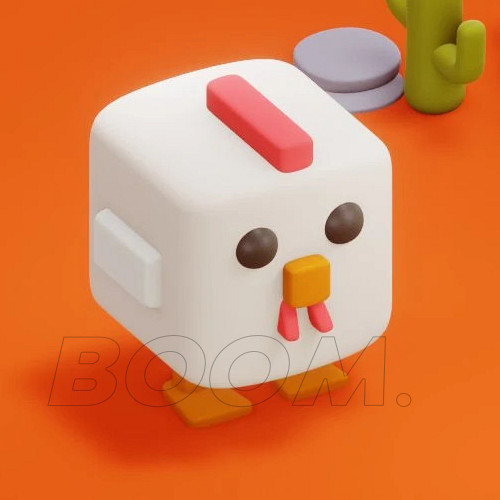 LAUNCH GAME
Crossy Chicken - The chicken must survive the busy road!
Crossy Chicken is a fun free online road crossing browser game where you have to help the chicken cross the road. There are 4 more funny characters besides the chicken that you can play with. Crossing the road won't be that easy, though. You must watch for vehicles and trains and cross through other obstacles. This game is straightforward to play, and it's suitable for all ages. You can quickly master the controls in just a few moments. The graphics are cute, funny, and colorful. The road in this game is endless, which means endless fun for you!
Game Controls
The controls are very easy. If you're playing on a mobile, you have to tap or swipe on the screen to move forward. Swipe left. Right or back to go in those directions. And if you're playing on a PC, you must use the arrow keys on your keyboard to make the chicken move or use the space bar to make the chicken go forward. You can also play using your mouse if you want.
How to play - Crossy Chicken
Your ultimate goal in this game is to help the animal cross the road for as long as possible in order to reach the highest score. On your way, you have to avoid getting squashed by cars or trains and cross the rivers using floating logs. You will have to be quick because if you stand in a place for too long, an eagle will come and take you. While crossing the road, you will also have to collect coins. You can unlock new characters using those coins.