Cut For Cat 2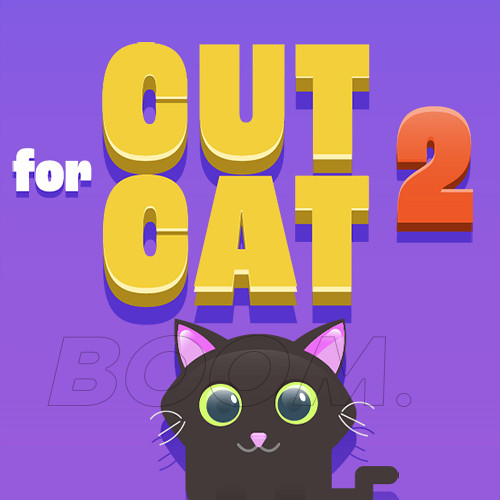 LAUNCH GAME
Cut For Cat 2 - Feed the Hungry Lil Cat!
Cut For Cat 2 is a physics-based free-to-play online game where you must cut ropes to feed the hungry little cat. Everyone loves cats! Whatever these furry little friends do is funny and adorable. This game is easy to play, and because of the colors, it is also easy on the eyes. From kids to old folks, everyone can enjoy this game. Once you've cleared the first few levels, you won't be able to stop playing this game. The higher level you reach, the more exciting it gets!
Game controls
This game is playable on both smartphones and PC. On the smartphone, you need to use your fingers and swipe on the screen to cut the ropes and tap on objects to reach your goal. On PC, you need to use your cursor to swipe and click. No buttons are needed!
How to play - Cut For Cat 2
There will be a candy attached to one or several ropes. You need to cut the ropes to feed the cat. But in the upper levels, it won't be that simple. There will be obstacles like spikes, bubbles, and balloons that you have to interact with and make sure the candy reaches the cat. You must also remember that to advance to the next level, and you must collect all 3 stars. Enjoy!