Fill The Water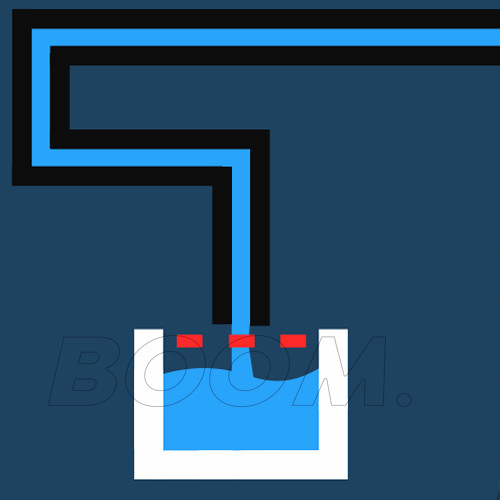 LAUNCH GAME
Fill The Water - Control the flow and Fill the tank
Fill The Water is a free casual game that offers a unique challenge that will test your skill and strategy. Control the water flow in the pipe by tapping and filling the tank but don't let it overflow! Enjoy hours of fun and sharpen your plumbing skills with Fill The Water!
Game Controls
The controls are very straightforward. On a smartphone, just tap and hold on to the screen to make the water flow. On a PC, left-click with your mouse to make the water flow
How to play - Fill The Water
The goal is very simple. You must fill the tank with water. But the real challenge is not to make it overflow. You must control the water flow on the pipe.
On each level, the pipe will be of different shapes and lengths. Even after you stop the water flow, the remaining water in the pipe will continue to come out, and it might overflow the tank. So you must calculate stop the water flow at the correct moment so the tank doesn't overflow.