Gems Shot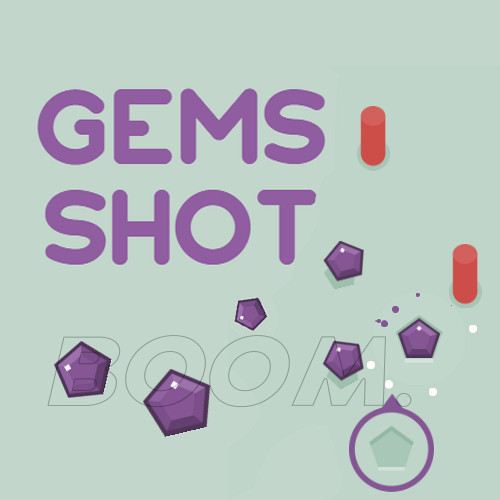 LAUNCH GAME
Gems Shot - Shoot To Fill!
Gems Shot is a great free casual game that challenges your accuracy. This is a classic style game where you need to shoot gems from the bottom of your screen to fill up the empty slots scattered around. Gems Shot is a familiar and easy-to-play fun game that everyone can play.
Game Controls
Gems Shot is playable on both smartphones and PC. On smartphones, you only have to tap on your screen, and the gem will be shot wherever you tap. On PC, You will have to click with your mouse, and the gem will be shot wherever you click.
How to play - Gems Shot
In Gems Shot, you have to shoot the purple gems in the empty spaces scattered around the screen. There will also be some red columns which you will have to evade. If you accidentally hit the red columns too many times, you will lose the lives and the game will end and restart from the beginning. Sometimes the columns will block the empty gem slots, so you have to be accurate and shoot the gems on the side walls so they can bounce off and reach the slots. To fill a slot you need to shoot 10 gems at it. Have fun shooting!