Handless Millionaire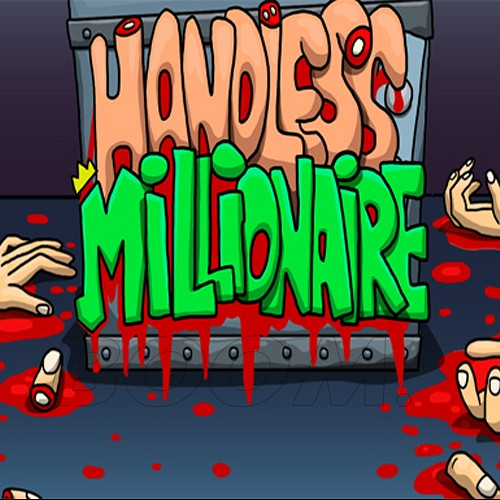 LAUNCH GAME
Handless Millionaire "Hand or cash?"
Want some cash? Who doesn't? But the thing is, how far are you ready to go for that? Handless Millionaire will make you a millionaire, but who knows? You might lose a hand during that or as the woman with the horrible fingernails experienced - ugly nails!!!
The free online browser game is straightforward, there is a note, and there is you, who needs to grab that bill. Still, there is a slight problem, a giant blade is hanging between you and your money, and this massive blade comes down and then goes back up in a snap. You have to put your hand in and get that money, but be careful, because if that falls, your hand will drop off your wrist! It would be best if you put your agility to use and wait for the perfect moment to put your hand in and grab that buck. If you succeed in getting the money, pass it on to the next question and get a chance to get double what you just got, but with double the risk.
As the speed with which the blade comes down one after another increases, it gets difficult to determine the pattern in which the blade is coming down. It may come down 2 times at a time. In the other instance, it may also not come down for a few seconds. There are 15 levels; the highest level will let you grab a million dollars! This game is about determination, your zeal to get that cash, your craziness to earn money, become a millionaire, and maybe a bit of luck.
The game's craziness and intensity are increased further with the perfect graphics and music in the background. It makes it feel like a championship, or maybe it is. This is a little dirtier version of your old school "Who wants to be a millionaire?" but your swiftness will make you rich instead of your mind here. And the game might even make you handless! Play and discover yourself.