How to Loot!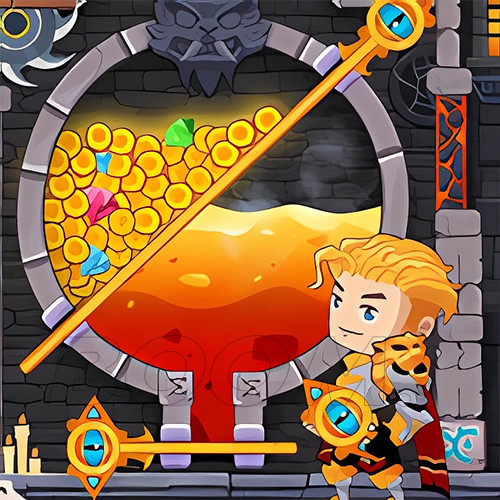 LAUNCH GAME
How to Loot! - Become the master of the dungeon
How to Loot - The most puzzling dungeon game is here! Yes, you heard right, a puzzle dungeon game!! Pull out the pins and figure out ways to kill the monster warrior and claim the treasure or save the princess from this dangerous dungeon. This is the perfect game for you if you like challenging your mind.
The game is free to play, and there are 100 exciting levels that you can play from. So enjoy the thrill of dungeons in a fun way today!
Game Controls
The controls are easy and interactive. Smartphone users must tap on the round end of the pins in order to pull them out. And PC users must use their mouse and click on the pins to remove them.
How to play - How to Loot!
To conquer the dungeon, you must find ways to kill the monster and take the loot. Some levels will also require you to save a princess. Pull the pins and kill the monster using lava or stone. But you must not pull them at random. If your hero or the treasure falls on lava or falls in front of the monster, you will lose the level. So examine the map first and figure out which pins to pull first.