Mummy Candies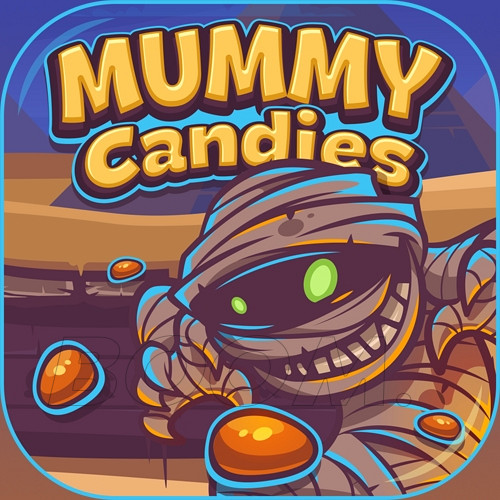 LAUNCH GAME
Mummy Candies - Candy and mummies!
Mummy Candies is a beautiful amusing free online game with stunning graphics and music. If you have fun watching the mysterious and scary mummies of Egypt, this game is for you. In this game, the mummy is not as scary as you think. He is a sweet mummy who loves to eat candies.
You have to help him collect all the candies and lollipops so he can have them. As it is said, he is a sweet mummy and loves to eat candies very much. Won't you help him a bit to get those. But you need to be aware of those explosive pumpkins. It will not do any good to our sweet mummy.
You can improve your achievements with the help of shopping in the shopping store and buying more components. This game has 20 levels. And with each level you pass, you have to deal with an increasing degree of complexity which will make the game much more interesting to you than before. If you are interested in mummies found in Egypt, this game will be exciting for you. The graphics are outstanding and give a pleasant feeling to the eyes.
The colour grading of the background desert night will make you nostalgic. You will find the pictures of the pyramids of Giza standing tall and the interior of the ancient tombs mesmerizing. Besides, as you move on the levels forward, you will face bugs as a threat, which will be an adventurous journey.
So, play it now and get lost in a sweet fantasy.