Red Rope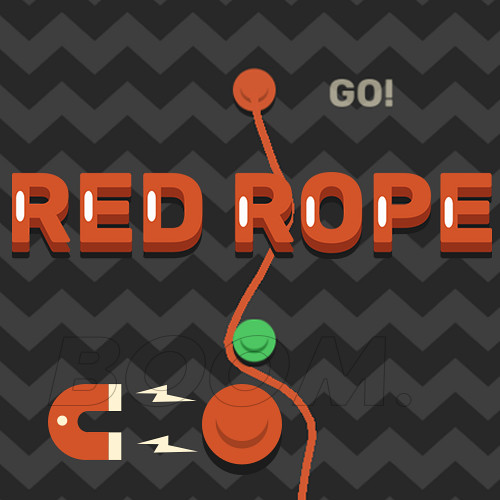 LAUNCH GAME
Red Rope - Connect the Rope Using Magnetism!
Red Rope is a free-to-play game that challenges your mind. In this game, you must take the rope to the finish line while connecting it to all the points. It might sound easy, but it will get more challenging after a few levels. The rope is always floating, so you must also control it. Red Rope will surely test your handling skills and sense of logic.
Game controls
Red Rope has one-touch gameplay, which is pretty straightforward. On a smartphone, you must use your finger and drag it around the touchscreen to move the magnet and the rope. On a PC, you must use your mouse to do the same.
How to play - Red Rope
The game starts when the rope's open end reaches the white circle. Your primary goal will be to navigate the rope's open end with the magnet and make it reach the finishing point while being connected to all the white points. You must come up with techniques and move the rope around the points so they don't get disconnected.