Rope Dude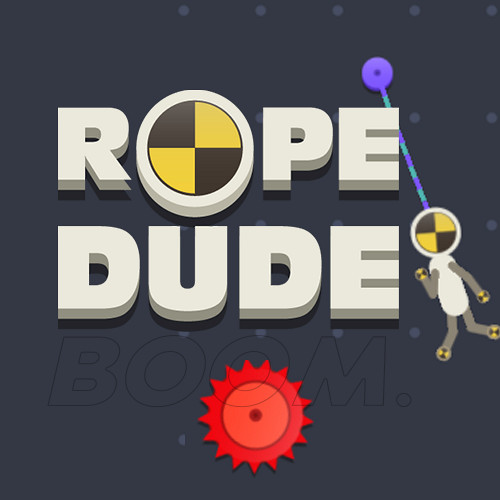 LAUNCH GAME
Rope Dude - Destroy the Dude
Rope Dude is an excellent casual game where you must try to destroy the mannequin dude with various means. We have all seen videos where scientists or engineers do weird tests and destroy mannequins. You can also do the same in Rope Dude and have fun like them. Rope Dude is free to play and available on every popular browser.
Game controls
This game is playable on both smartphones and PC. On a smartphone, Tap and swipe to interact with the game. On a PC, you need to use your mouse.
How to Play - Rope Dude
In Rope Dude, your main goal is to come up with ways to destroy the mannequin dude. The dummy will be attached to one or several ropes, which you must cut at the right time. There will be things like magnets, spinning blades, lasers, arrows, and more. You will have to find ways to destroy the mannequin dummy using these objects.