Space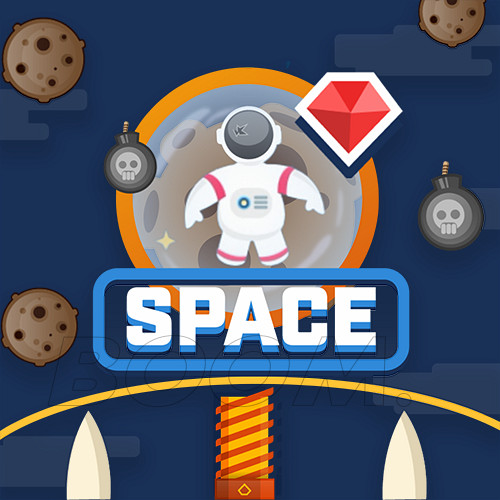 LAUNCH GAME
Space - Zero gravity is double fun!
Space is a free mobile game in which you need to break the gems that are floating in space with the astronaut and collect its broken shards. Floating in zero gravity seems like a lot of fun. In this game, you can take your astronaut and float around in space. But you have to watch out for various threats.
Game Controls
Space can be played via web browser and also has very easy controls.
Mobile Version: tap on the screen to play
PC: use your mouse to play
How to play - Space
You have to break the gems by hitting them with your astronaut, then click on the pipe at the bottom of the screen to collect all the broken pieces. Tap or click where you want the astronaut to go. You'll also need to use asteroids and avoid bombs and pipes that are on fire in order to break the gems and advance to the next level.