Tower Boom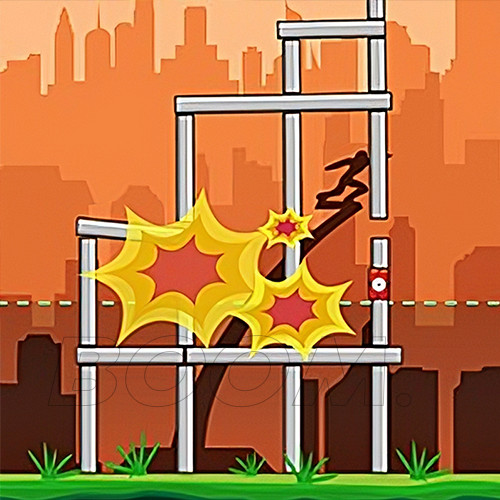 LAUNCH GAME
Tower Boom - Blast it down to the ground!
Ready to cause some destruction? Tower Boom is the perfect game for you! In this free casual game, put your demolition skills to the test and watch your towers crumble.
Plant your explosions strategically, and bring down each tower as efficiently as possible. Get the rubble down where it's marked and unlock new levels of destruction. Ready, set, boom! Play Tower Boom today!
Game Controls
The controls are very straightforward. On a smartphone, just touch and drag and put the dynamite where you want. On a PC, click on a stick of dynamite using your mouse and drag it to the place you want, then release the mouse to plant.
How to play - Tower Boom
The goal is clear and simple. Plant explosives to demolish the entire tower. Bring all the rubble below the marked line. You can only plant the explosives in the concretes and one on each block. Each level will give you a limited number of explosives. So use them wisely.