Traffic Box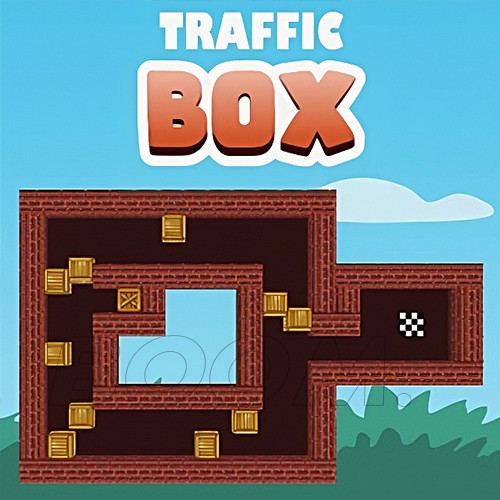 LAUNCH GAME
Traffic Box - Think Quick, Outsmart the Maze
Get ready for an exciting challenge! Traffic Box is a free puzzle game where you can test your skills and quick thinking. Navigate through the maze and get the box to the finishing point without crashing into other moving boxes. Challenge yourself and see how far you can go in this innovative, fun game! Ready, set, go!
Game Controls
On a smartphone, touch or tap the arrow buttons at the bottom of your screen to navigate the box. On a PC, use the arrow keys on your keyboard to navigate the box.
How to play - Traffic Box
Your goal is to take your box through the maze filled with other moving boxes and reach the finishing point. All the other boxes will move in a certain way and direction, so you must read their traveling route and try to avoid getting hit. You will have 3 lives on each level, so play carefully.