Zizo Adventure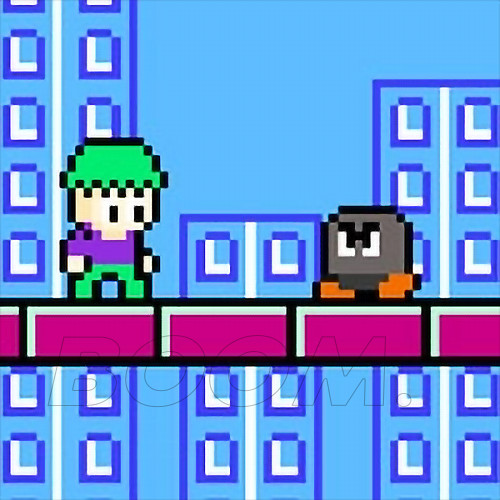 LAUNCH GAME
Zizo Adventure - Great 2D style adventure with Zizo!
Zizo Adventure is a platform game you can play for free, where you must help your player go through various enemies and obstacles and complete the adventure.
There are 20 levels that you can unlock and play. Each level will have different kinds of enemies and obstacles. The game features classic 2D animation and 8-bit visuals that will surely make you nostalgic! Jump your way through this epic adventure!
Game Controls
The controls are fairly straightforward. If you're playing on a mobile, you will see arrow buttons on both the bottom left and right corners of the screen. Tap them to move or jump. PC players will have to use their arrow keys on the keyboard to play this game.
How to play - Zizo Adventure
Your mission is to help Zizo finish all the adventurous levels. Because this is a 2D game, you will only be able to move left and right and jump up or fall. Each level will have different enemies and obstacles. Spikes and spinning rings are common among them.
You can defeat some of the enemies by jumping on them. You can also perform a double jump by clicking jump twice rapidly. It will help you with getting through the levels. At the end of the level, you will find a skateboard, jump, and land on it to advance to the next level.